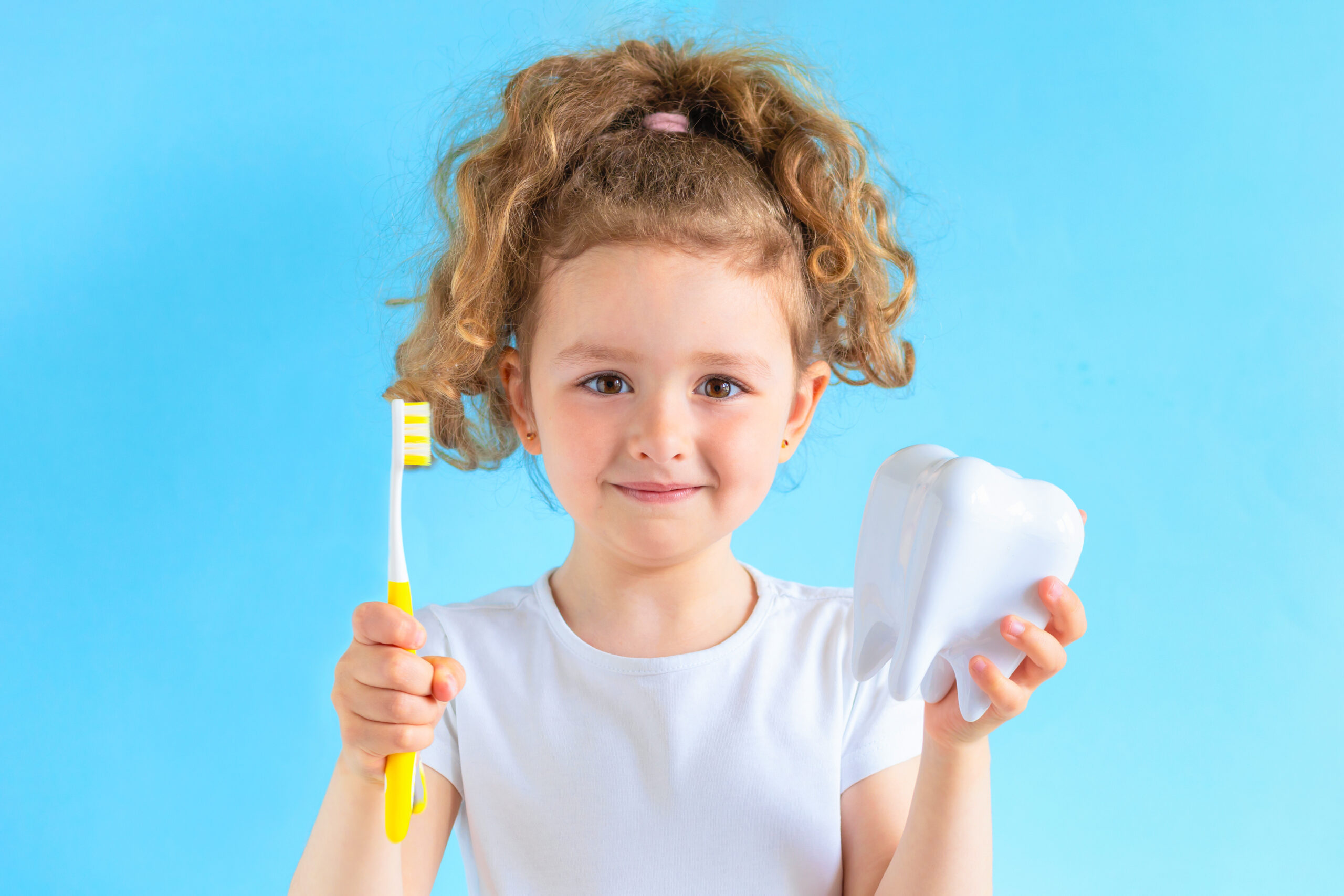 Did you know that you should start bringing your kids to the dentist as young as one year old? At Dental Impressions in Ankeny, IA, we know that creating good habits early can lead to a lifetime of benefits. That's why we're here today to tell you about the necessity of pediatric dental care.
Read more

: Children's Dentistry – Creating Good Habits
The First Visit
Your baby's first tooth could come in as early as six months old. Because of this, it's important to get them into the dentist as early as six months to one year old. The first time they meet their dentist is all about getting your kiddo comfortable with their dental provider and feel at ease around the office. The staff will go over the importance of brushing your baby's teeth- this helps them eat better, reduce risk of cavities, and get them comfortable with good hygiene. From the ages of around one to six, the biannual visits for your youngster will be all about general care and comfort in the chair.
When Your Child Begins To Lose Teeth
By the time they start kindergarten, you may notice that their baby teeth start falling out. At this age, it's as important as ever to take them to the dentist twice a year. We want to ensure that their adult teeth are growing properly. This is the age range where your child will get their first X-rays.
It's also important to explain to your kiddo that losing their teeth is normal and a fun part of growing up. We're here to help you guide them through this and answer any questions you or your child may have. Sometimes loose teeth can cause discomfort, but this is only because there is a tooth coming in after it.
Oral Health Concerns For Kids
Thumb Sucking– Does your child suck their thumb? This could be a habit they've created for comfort, but it has the potential to cause problems later. When their adult teeth begin to grow in, they may form around the area and create an overcrowded or overly spaced tooth line. While thumb sucking is normal, it is important to encourage your child to stop doing so.
Cavities – These are also a very common concern in children. Due to what they eat and the potential for inadequate dental hygiene, your children could develop cavities in their mouth. There are some preventive measures you can take to help them. Model what a good oral hygiene routine looks like and make it a fun activity. Do your best to reduce the amount of sugar that your child consumes. At your regular checkups, you can also ask about fluoride treatment which can reverse early signs of tooth decay.
Schedule Their First Check Up Today
If your child's first tooth has come in, it's time for their first dental check up! We're here to help your child feel comfortable at the dentist and build good, lifelong lasting habits. Call Dental Impressions of Ankeny, IA today at 515-965-0230